You are not logged in to Prodigits. Please register or login.
Dark Side Of The Moon - Page 1/1
Subject: Dark Side Of The Moon
Replies: 6 Views: 219

obi_jon 27.01.23 - 09:37am
This year marks the 50th anniversary of the classic Pink Floyd album and the band is releasing a 50th anniversary edition box set to celebrate.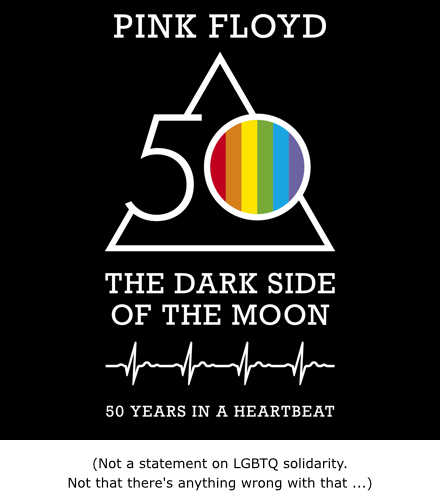 Which upset some idiots. [link]http://www.floydianslip.com/news/2023/01/50th-anniversary-dark-side-logo-confuses-the-clueless/[/link] * +

ogdenz 27.01.23 - 01:11pm
Dopey bast*rds. Lol * +

shadow27 27.01.23 - 01:51pm
It's a classic. Got to see them play once. * +

obi_jon 27.01.23 - 11:46pm
I saw them play at Earls Court on their Pulse tour in '94. Far and away the best and most spectacular live show that i've ever seen and probably will ever see.
Gilmour's solo at the end of [link]Comfortably Numb:http://youtu.be/7kWl-ZGMwkQ[/link](as seen on the Pulse Live dvd) is widely regarded as being up there amongst the greatest guitar performances of all time. * +

stratboy 28.01.23 - 02:14pm
The Wall is miles better * +

six 29.01.23 - 04:24am
Animals * +

obi_jon 30.01.23 - 03:04pm
The band has also announced an animation competition, [link]here's Nick Mason with the details:http://youtu.be/qBQEnM9lQ6Q[/link]. *


+ refresh
+ my page
+ functions
3 search
4 submit a reply
+ bookmark
8 Music Forum
9 Forum Index
Custom Search